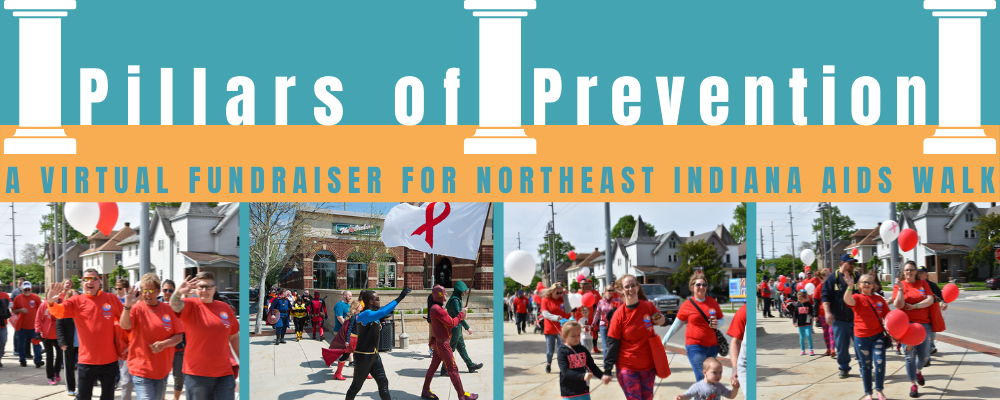 Virtual AIDS Walk 2021
In accordance with the CDC's guidelines, we're keeping AIDS Walk 2021 completely online for the second year in a row and extending the campaign through the entire months of April and May.  With new technology, marketing plans, donation incentives and the return of event t-shirts, we're encouraging small teams to participate in virtual peer-to-peer fundraising.  As motivation, we're offering incredible rewards from local businesses that only get better as your donations increase.  AIDS Walk 2021 is sure to be a fun and successful virtual crusade!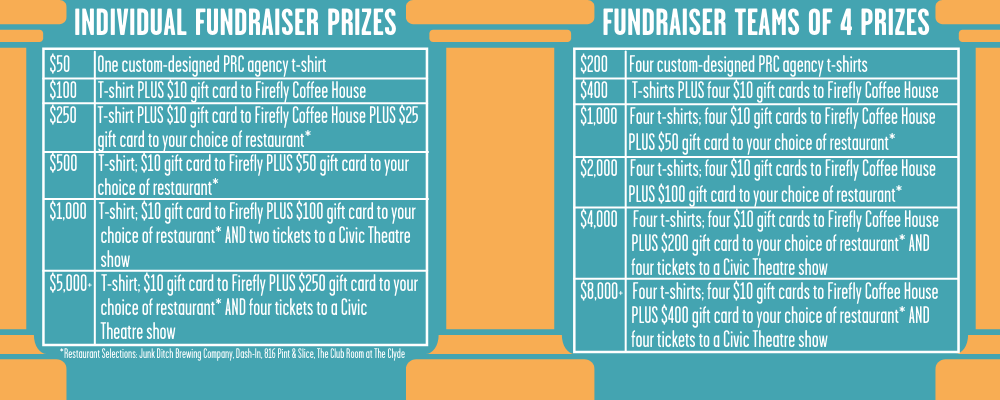 About the Campaign
Our goal is to raise $25,000 in support of the three Pillars of Prevention (POP), adapted from the Indiana State Plan, that help move us closer to a generation free of HIV, AIDS and Hepatitis C:
Diagnose all people as early as possible.
Treat people rapidly and effectively to reach sustained undetectable viral loads.
Prevent new transmission by using proven interventions, including pre-exposure prophylaxis (PrEP) and syringe services programs (SSPs)
Have questions?
Check out our FAQ page for more info on Virtual AIDS Walk 2021.