Donate to the Positive Resource Connection
We proudly service the following 12 counties in northeast Indiana: Adams, Allen, DeKalb, Huntington, Jay, Kosciusko, LaGrange, Noble, Steuben, Wabash, Wells, and Whitley. All money raised for programs and services stays right here in Northeast Indiana and benefits people living in our 12-county region. All programs and services offered at the Positive Resource Connection are free to the community. With your support, the Northeast Indiana Positive Resource Connection can continue to meet the mission of preventing new cases of HIV, AIDS, hepatitis, and STDs. Your donation also helps us promote and advance a compassionate, stigma-free community response.
The Northeast Indiana Positive Resource Connection is a not-for-profit organization (501(c)3). Your donation is tax-deductible.

Call
Call us with a credit card.
(260) 744-1144

Mail
Send us a check.
Northeast Indiana Positive Resource Connection
525 Oxford Street
Fort Wayne, IN 46806

Visit
Visit our office and donate via cash, check or card.
525 Oxford Street
Fort Wayne, IN 46806
Monday-Thursday 8:30am-5:00pm
(Closed 12-1pm daily)
Shop at Kroger and Give Back
PRC has partnered with Kroger to make donating easier than ever.  All you have to do is use your Kroger Plus card when you shop and Kroger will donate a percentage of your purchase back to our agency.  Click here to learn more.
Give to the Gregory L. Manifold Food Pantry and Freezer
We are always accepting donations to our food pantry and freezer used by our qualified and approved clients to supplement their caloric intake.  Non-perishable and frozen foods, toiletries and household items are accepted.  Click here to see what we're in need of most or see below for some of our favorite items.
Non-Perishable Foods
Canned Vegetables and Fruit
Canned Soup
Pasta/Rice
Boxed Meals (Hamburger Helper)
Packaged Snacks
Condiments
Juice
Applesauce
Cereal
High-Protein Foods
Peanut Butter
Canned Tuna
Canned Chicken
Canned Salmon
Non-Perishable Meats
Protein Bars
Nutritional Shakes (like Ensure)
Frozen Foods
Frozen Meat and Veggies
Freezer Meals
Butter
Block/Shredded Cheese
Toiletries and Household Goods
Toilet Paper
Paper Towels
Toothpaste
Shampoo
Conditioner
Soap
Body Wash
Lotion
Deodorant
Razors
Dish Soap
Laundry Detergent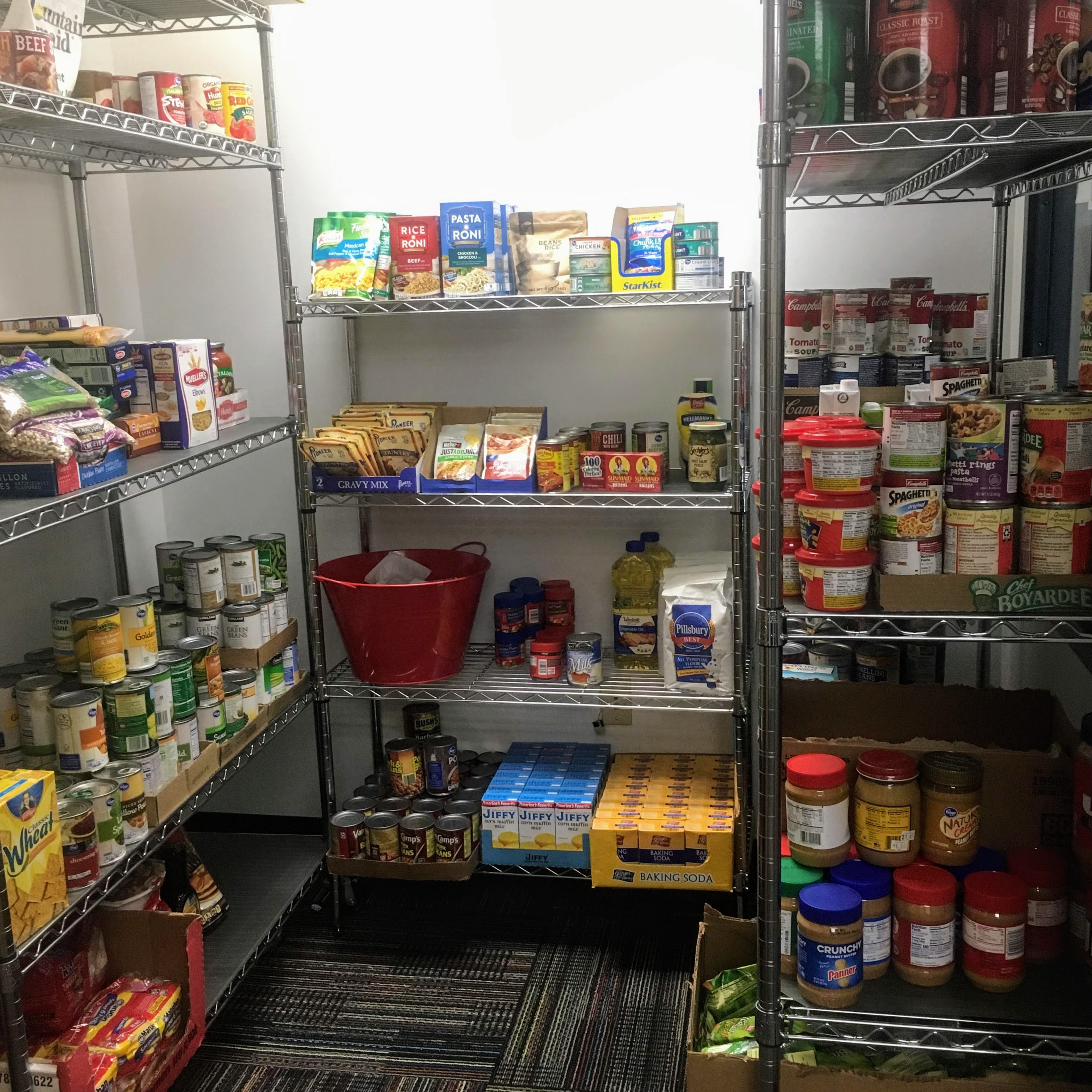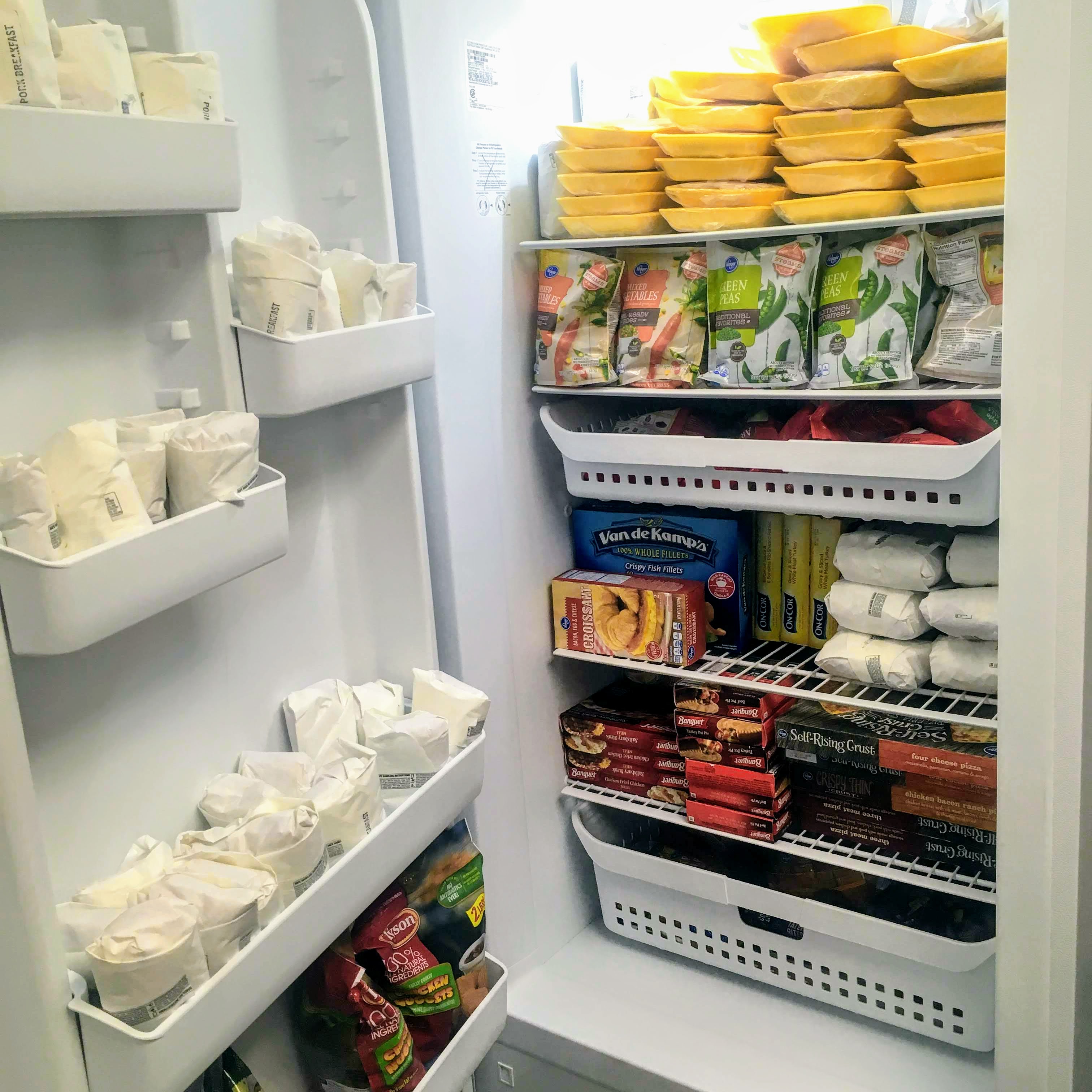 Host a Pantry Party
Is your team or company looking to get involved?  Are you hosting a party with friends and neighbors in your home?  Consider asking your employees or friends to bring donations to the Gregory L. Manifold Pantry.  If you're hosting a pantry party or event, let us help.  We can provide materials and resources to help make your donation party a success.  Give us a call, (260) 744-1144, or send an email to alexandra@neiprc.org.