Virtual AIDS Walk 2021 Frequently Asked Questions
How do I register to fundraise for Virtual AIDS Walk 2021?
If you're registering as an individual fundraiser, click here.
If you're a team captain and would like to register your team, or you're a team member wanting to join your team, click here.
How do I donate to Virtual AIDS Walk 2021?
You have a two options for donating to the AIDS Walk 2021 campaign.  You can donate towards a specific fundraising page by scrolling down from the main event page and clicking on the individual or team you'd like to support.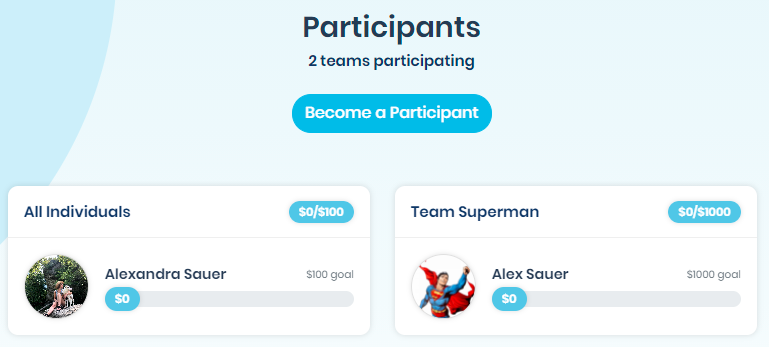 From their page, click the green "Donate" button.  Make sure you see their name and photo at the top of the page.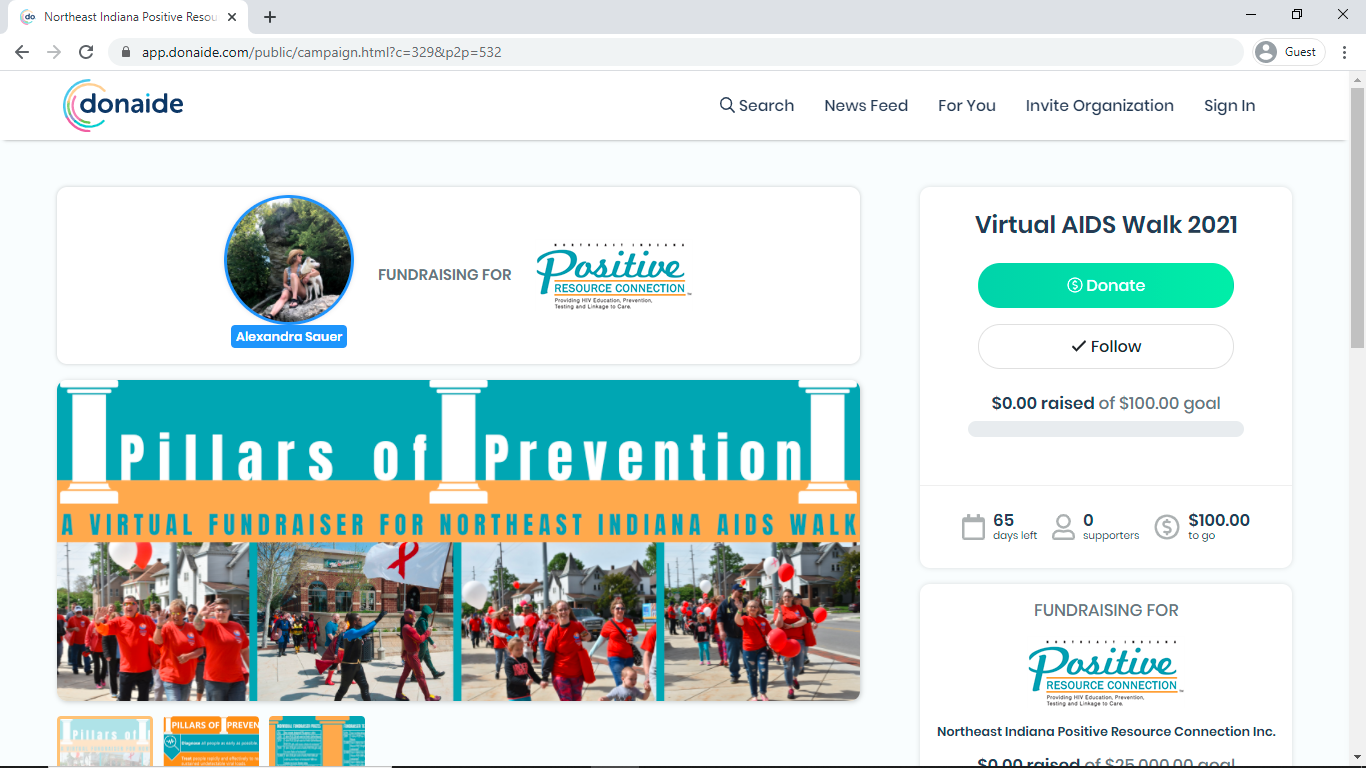 OR you can donate directly to the entire campaign by clicking the green "Donate" button from the main event page.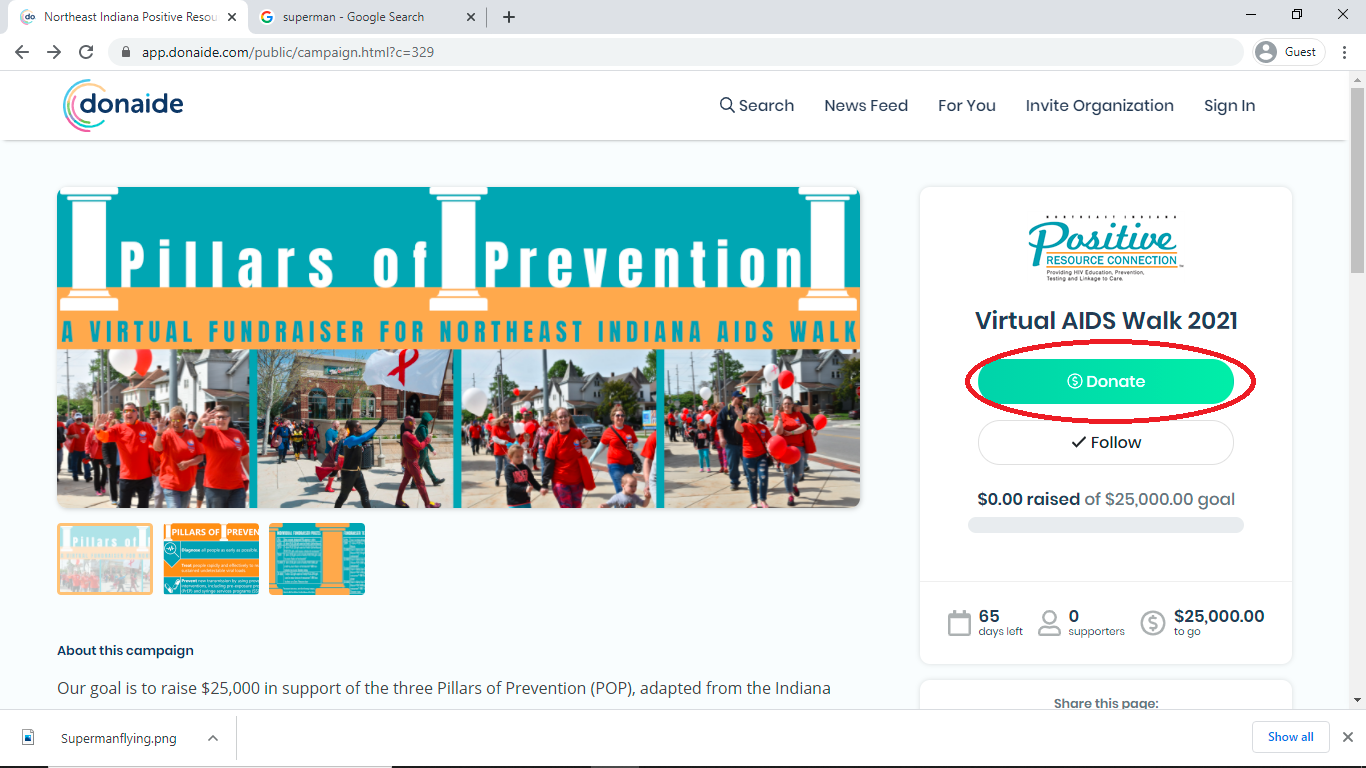 I'm a team captain – how do I register my team and share with my teammates?
Click here for registration instructions.  Your teammates can also register and join your team (Step 4), or you can simply share your special URL with your teammates (Step 9).
How do I share my fundraising page and gain donors?
Click here and scroll down to Step 9.
Can I make changes to my fundraising page after I register?
Click here for further instructions on changing/updating your fundraising page.
How do I see who's donated to my page?
You can see who's donated to your page by following these steps.
How do I win fundraising prizes?
Fundraising prizes are based on the dollar amount you and/or your team donates or fundraises by May 31, 2021.  You can see a chart of the corresponding fundraising amounts and prizes here.  Once the campaign closes on May 31, we'll tally up the totals and reach out to you directly to organize claiming your prize(s)!
How many people can be on one team?
We recommend teams of four (4) people as that's the amount of members our fundraising prizes cater towards.  If you have more than four people, we suggest splitting up into multiple teams
One of my donors accidentally gave to the wrong page.  Can I move their donation to my page?
Absolutely!  Please send an email to alexandra@neiprc.org and let us know the details.  We'll get it fixed right away.
What if I need more help?
If you weren't able to find the answer to your question in our FAQs, please reach out to alexandra@neiprc.org