Northeast Indiana AIDS Walk 2022
Northeast Indiana AIDS Walk 2022
Saturday, June 4th – 10am at Parkview Field
We are BETTER TOGETHER!
It's been a while since we celebrated together IN PERSON at Parkview Field – more than two years to be exact.  During the hiatus, AIDS Walk has been virtual, which sadly caused us to miss our fundraising goals in both 2020 and 2021.  What we missed even more than donations were the smiling faces of our community gathered at Parkview Field.  Let's prove we are BETTER TOGETHER by fundraising online now!  Then we'll see you at Parkview Field on Saturday, June 4th at 10am!

Put the FUN in Fundraising
Who doesn't love a little philanthropic competition? Join community members and groups, local companies and organizations of the Fort Wayne area in a friendly game of fundraising. All proceeds directly benefit Outreach Services at the Positive Resource Connection. Prizes will be awarded to the top fundraisers, teams with the most team spirit, best costumes and more at the Walk on Saturday, June 4th!
Get Involved with AIDS Walk 2022!
Let's Celebrate!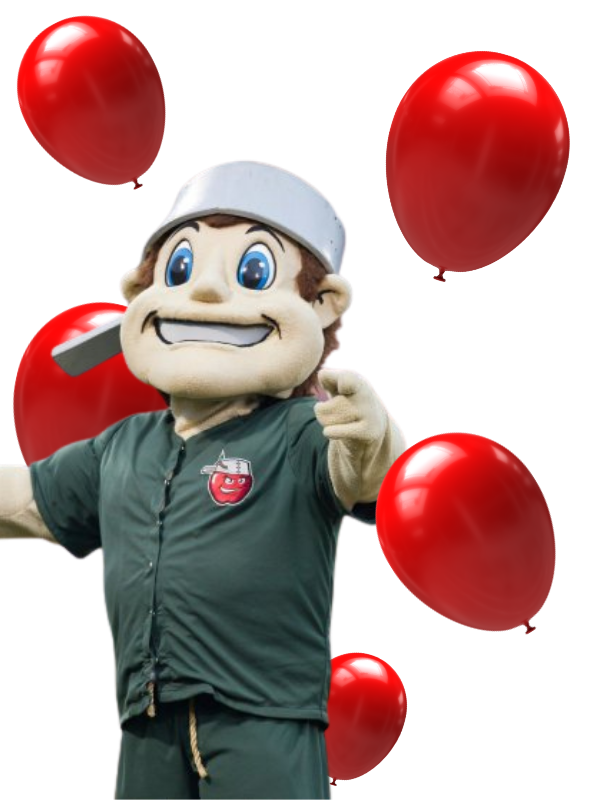 Join us on Saturday, June 4th at 10am at Parkview Field to celebrate all your hard fundraising work!  Before we walk the town in solidarity, let's party at Parkview Field with our Registration Celebration.  Hosted by Julian Teekaram of Fort Wayne's NBC, enjoy a live local band starting at 10am!  Meet your fellow fundraisers and Positive Resource Connection staff.  You can even say hello to TinCaps' Johnny!  More fun activities will be announced as we get closer to the big day: June 4th.  Follow us on Facebook to stay up to date!
What You're Supporting
Did you know 94% of our clients are undetectable?  This means their HIV will never progress to AIDS and they are unable to transmit the virus to others.  You know what this means, right?  It means our services are working!  We want to reach more people in the 12 counties we serve in northeast Indiana.  Our Outreach Services follow the same BETTER TOGETHER mantra: the more people we reach, the greater our chances of ending new cases of HIV and Hepatitis C.
This year, for our annual AIDS Walk 2022, we're aiming to raise $30,000 to fund Outreach Services.  We want $20,000 of that to come from peer-to-peer fundraisers just like you!  So what do you way?  Will you join with us so we can be BETTER TOGETHER?


Thank you to our AIDS Walk 2022 sponsors!
Trentadue CPA Firm