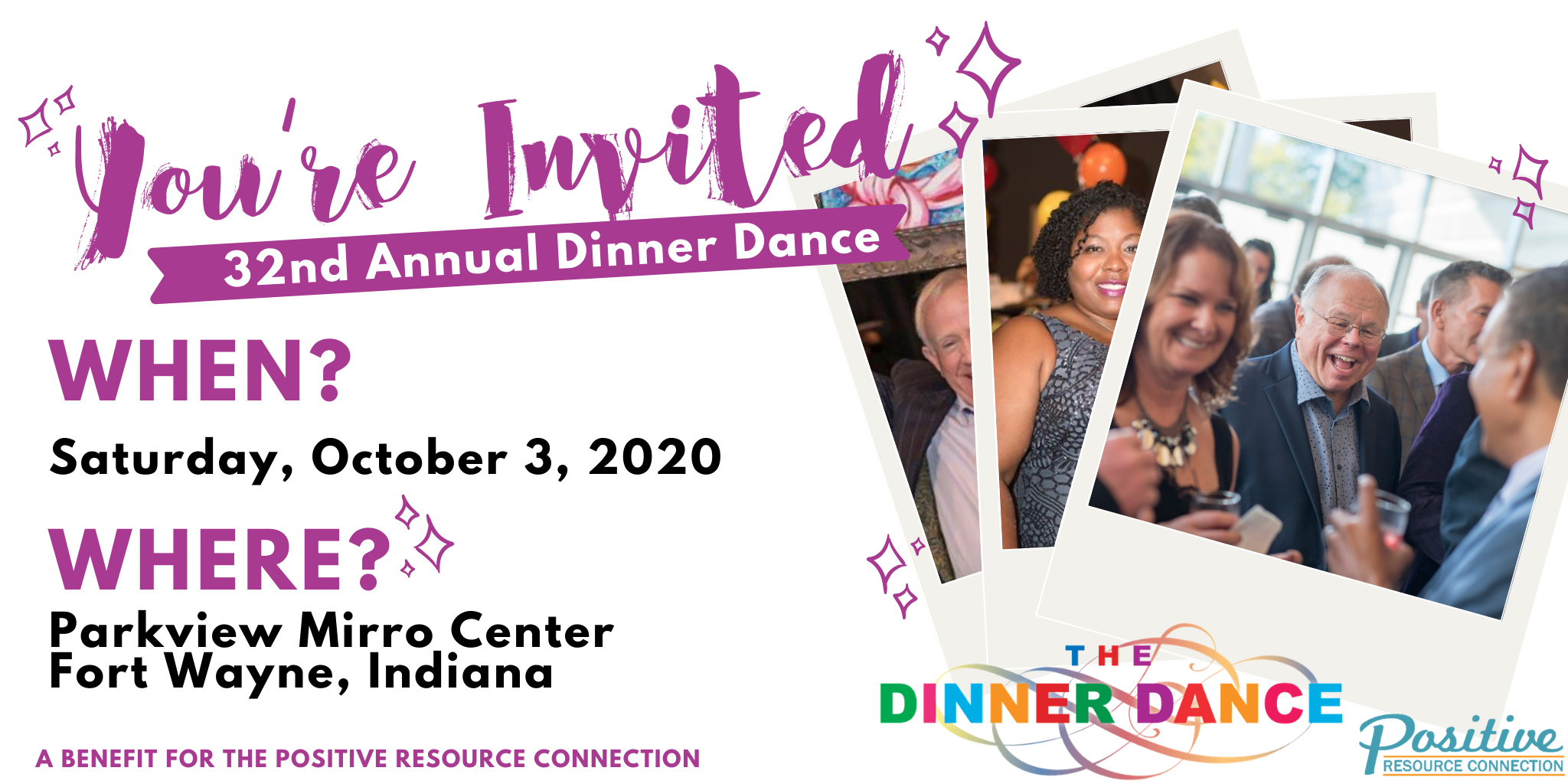 Dinner Dance 2020 – Up in the air…
With the COVID-19 pandemic impacting everyday life, the future has never felt so unpredictable.  These are challenging times for us all and we hope you and yours are in good spirits and health!
Right now, we're doing everything possible to sustain daily operations and provide essential services to our community.  While there's still a lot of uncertainty, we know that we need to adapt fast to our changing reality, and that includes our upcoming largest annual fundraiser, The Dinner Dance.  At this time, many details are "up in the air" and dependent upon the CDC's and our local health department's recommendations, but one thing is for certain: The Dinner Dance will prevail, if not in person, then online!
Stay tuned for all the details – follow Positive Resource Connection and The Dinner Dance on Facebook for updates.  To become a sponsor of The Dinner Dance 2020, click below.  For all questions and inquiries please call (260) 744-1144 or email alexandra@neiprc.org.
Sponsor Dinner Dance 2020
Now, more than ever, our community needs us.  And we need you.  Will you consider joining us as a corporate or individual sponsor of our 32nd annual Dinner Dance Benefit?
Click here for a list of sponsorship benefits to see where you and your company may best be able to lend your support, then click on a button below to complete the corresponding sponsorship form.