This year's AIDS Walk, which took place May 11th at Parkview Field, was one for the record books!  We're talking about the FUN in fundraising — AIDS Walk 2019 played host to many firsts for our agency.  Thanks to Funk You, Inc., not one, but two pre-walk benefit soirees took place in April, raising over an additional $1,300 for our agency in honor of AIDS Walk.  Also new this year, we partnered with 816 Pint & Slice as hosts of the first-ever AIDS Walk After Party. Rather than a one-mile loop from Parkview Field, the walk took off from the downtown baseball stadium and ended at the local pizzeria on Calhoun Street.  Walkers celebrated with slices, refreshments, and sunshine in the alley, and the PRC celebrated Pint & Slice's generous gift of 10% of their sales from the entire day.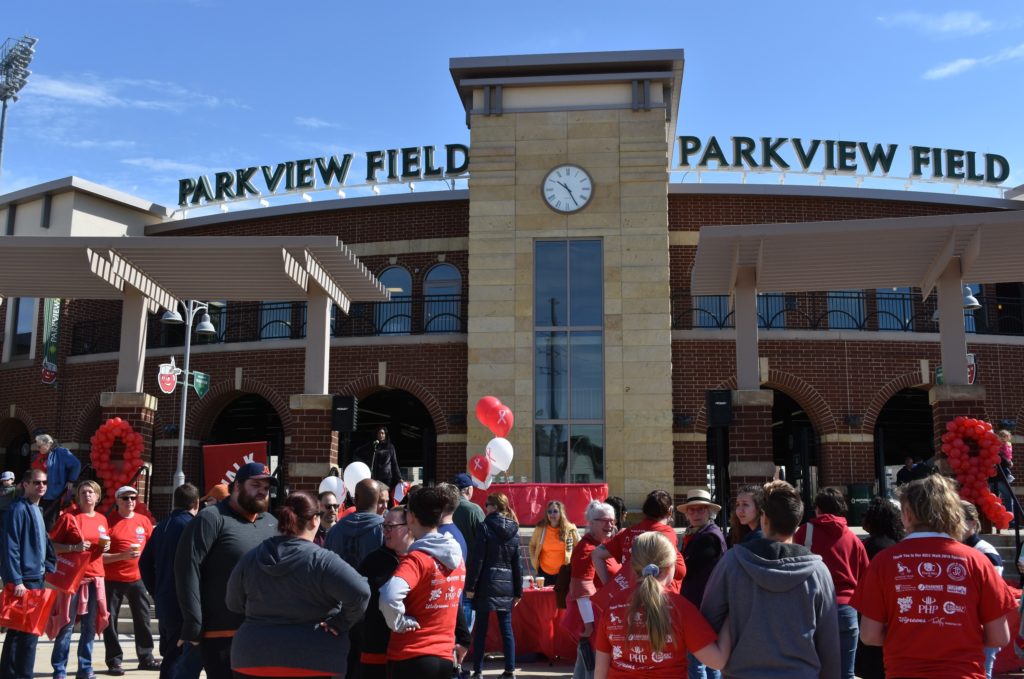 Other highlights included the AIDS Walk 2019 raffles sales more than doubling those of 2018, and over $26,000 raised just from donations!  Top walkers included Scott Tarr and Donna Brooke; Team Thirst, featuring Jimmie King and Korrin Taylor; and Team Female Trouble, captained by Karen Tarnow. 
This year's recipients of the Larry Wardlaw Humanitarian Award were the members of the Dinner Dance Committee for their incredible volunteer work with our largest annual fundraiser over the past 30 years.  Dar Richardson took home the Bill Leisman Award for her achievements.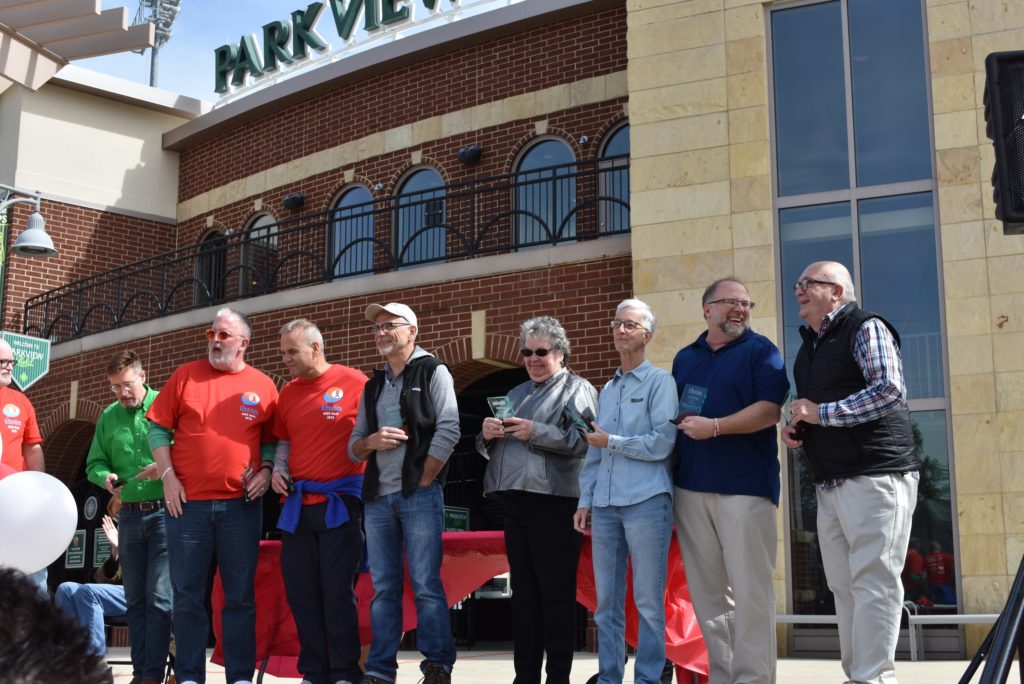 Thank you to our donors, volunteers, staff and community for helping make AIDS Walk 2019 such a success.  Join us next May for AIDS Walk 2020!